Our personal flower couriers meticulously hand deliver throughout Brisbane and surrounding areas. If you cannot place an order online to your suburb of choice, whether it be local, interstate or overseas, please contact our staff to enquire for pricing and availability to your selected area.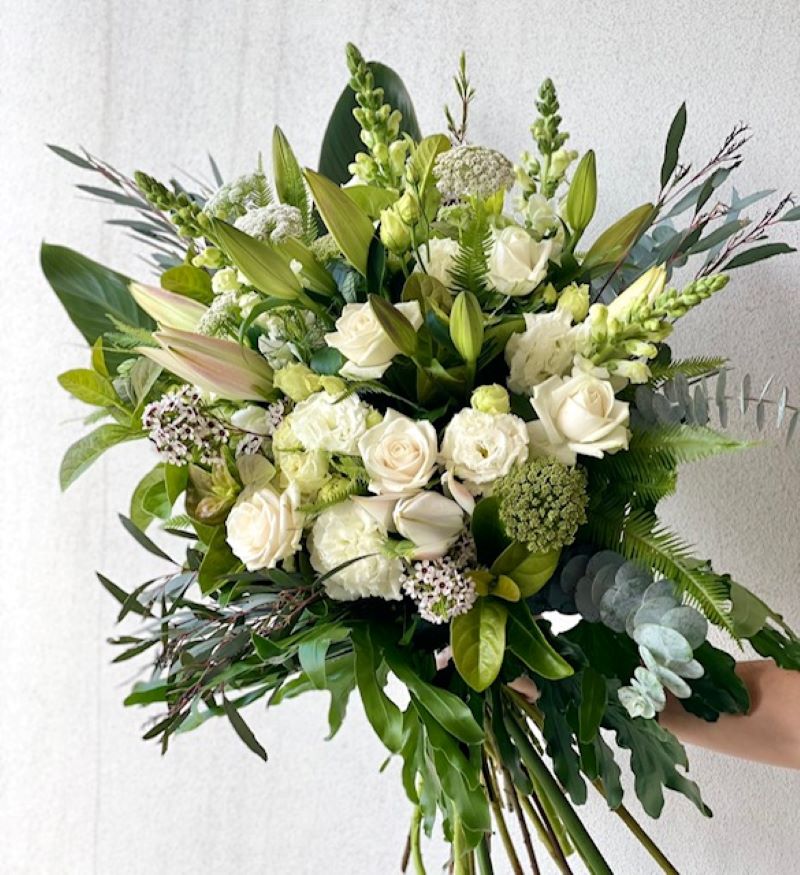 Want to keep your flowers fresh for longer?
To help keep your flowers looking perfectly beautiful and fresh for as long as possible:
Keep flowers in a cool spot away from direct sunlight, heaters and droughts.
Keep cut flowers away from fruit. Fruit releases a gas that causes flowers to age faster.
For cut flower bouquets; remove paper wrapping from bouquets as it is purely decorative and protection for the blooms whilst in transit. We recommend leaving the binding that holds the bouquet together intact to retain the design. Trim approx. 2cm off stems on a diagonal with a sharp knife or secateurs and place in clean water. Remove all leaves that will be underwater.
For vase or boxed arrangements; Top up with fresh water daily.
As lilies begin to bloom we suggest removing the pollen from within to prevent the staining of clothing, furniture and rugs.
Remove any dead flower heads or leaves, this will help to prolong the life of the remaining flowers and promote other buds opening.
You may also add a few drops of bleach to the vase water to keep the water clean as it kills bacteria preventing contaminated water.
If you feel there is an issue with any blooms, please do feel free to give us a call to discuss possible care techniques within 48 hours of receiving them.
To learn how you can help to keep your flowers looking beautiful and fresh for as long as possible plus a few handy tips, click PLAY to watch our little clip below.
GUARANTEED – SAME DAY delivery applies to most areas when you place your order/s by 2 pm. You will be contacted if this is not possible. Deliveries for Saturday must be placed by 12 noon same day. We ensure that all deliveries reach business addresses by 5:30 pm. Orders to residential addresses will be delivered up until 6.30 pm. Please ensure accuracy of details given to us. We are unable to deliver on Sundays or on public holidays.
If the recipient is not home our couriers will leave the flowers in a safe place. If it is not possible to leave in a safe place (e.g. apartment buildings), and we cannot contact the recipient, flowers will be returned to the shop and can be picked up at a suitable time or another delivery fee will apply if re-delivery requested. Please note it is your responsibility to provide the correct address and contact number at the time of ordering. We will not be held responsible for flowers not received due to incorrect details given to us.
More Important Information